De la cave au grenier
De la cave au grenier webzine is an online magazine about genre films, sci-fi, fantastic and B-movies made for fans by fans. There's a lot of movie reviews, analysis, interviews and more.
I made the full conception of the website. UX/UI, art direction, iconography and front-end development by using the WordPress CMS. The last version is much more readable and mobile-friendly than before.
What :
UX/UI, Branding, Style guide, iconography, Development
Where :
Personal project
When :
Since 2013 – Last version : 2019
Go to online website
Mobile version – Swipe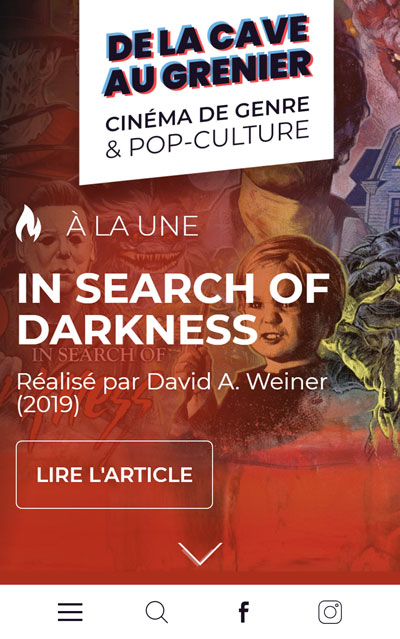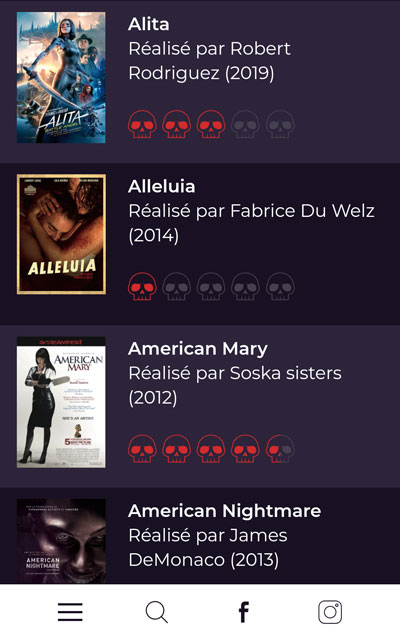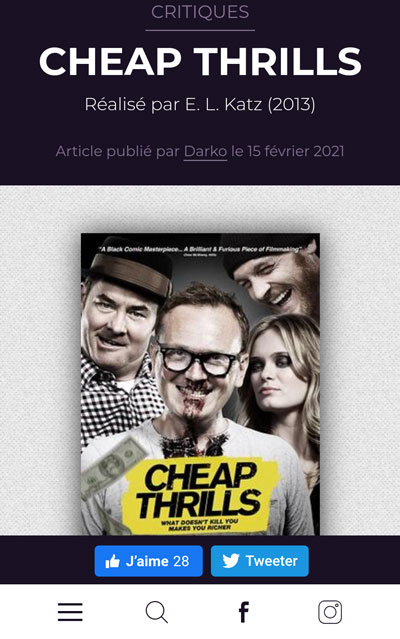 Desktop version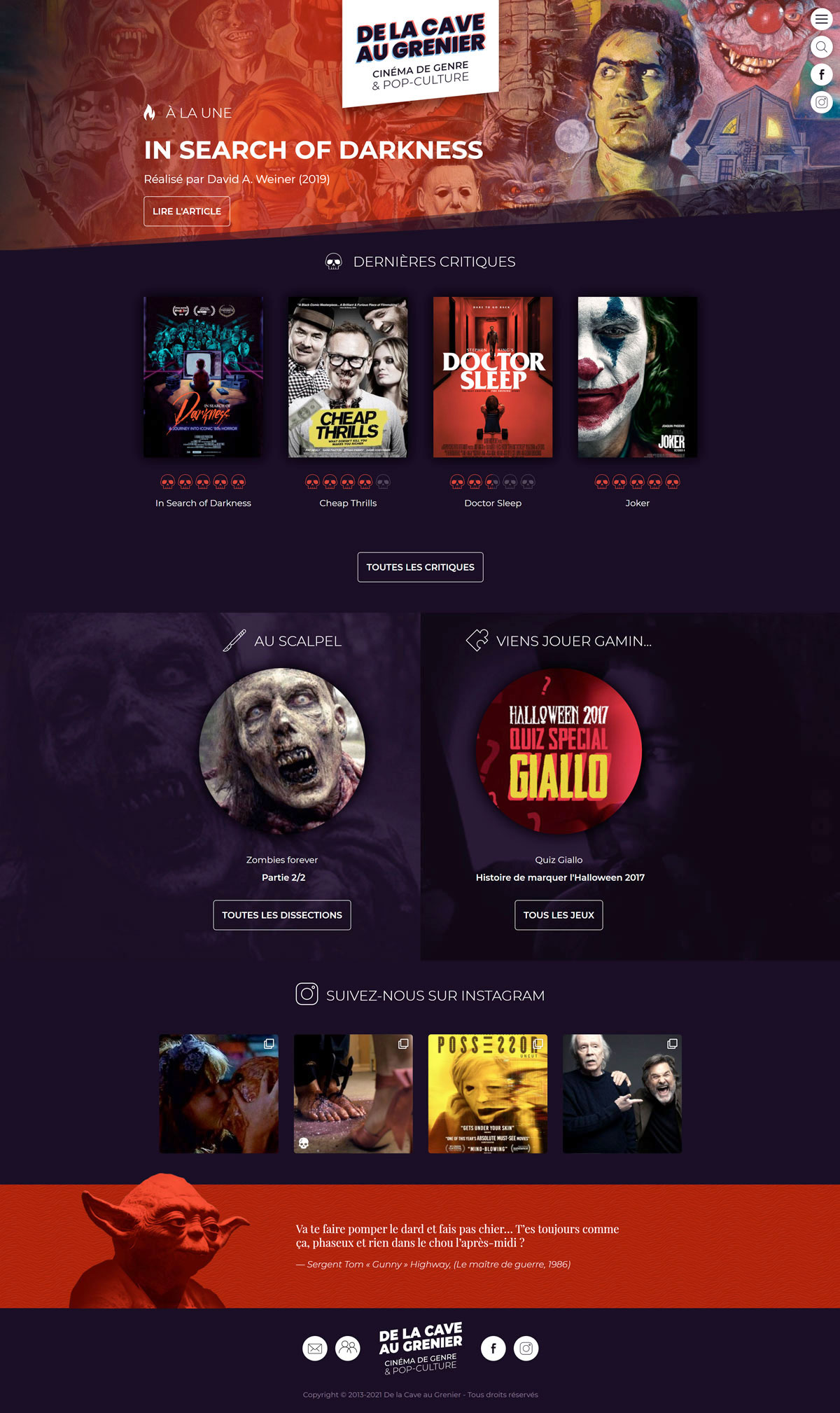 Home Category « Au scalpel »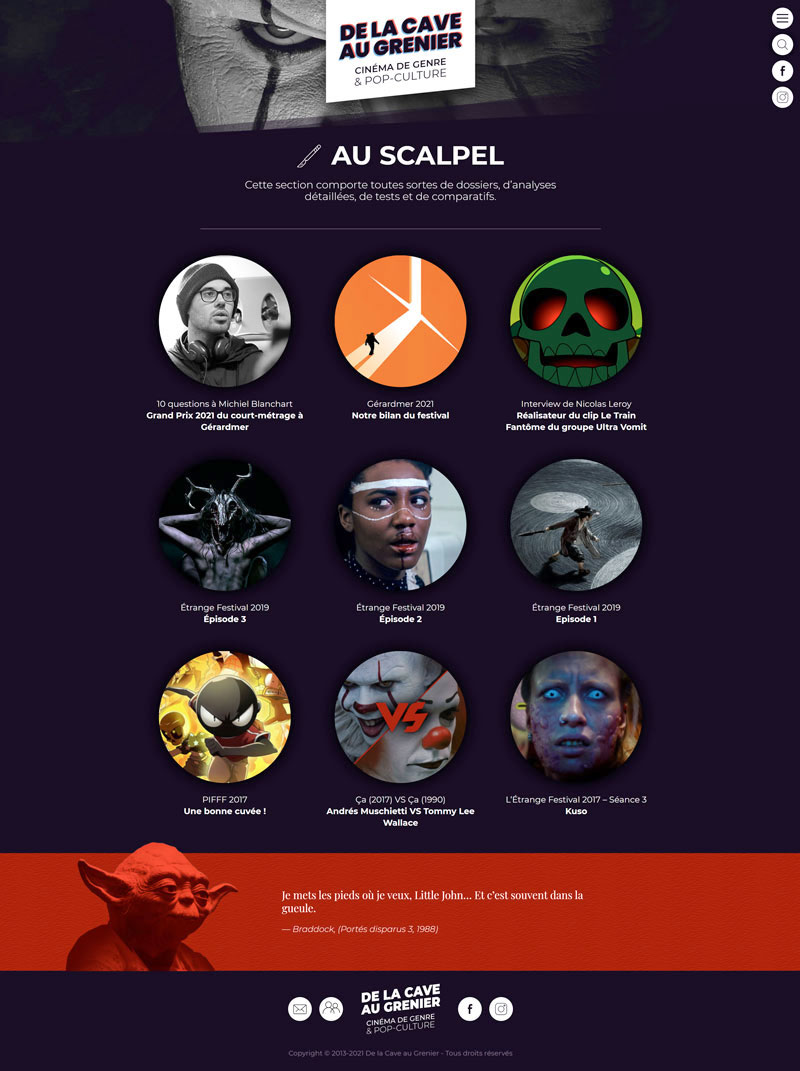 Home Reviews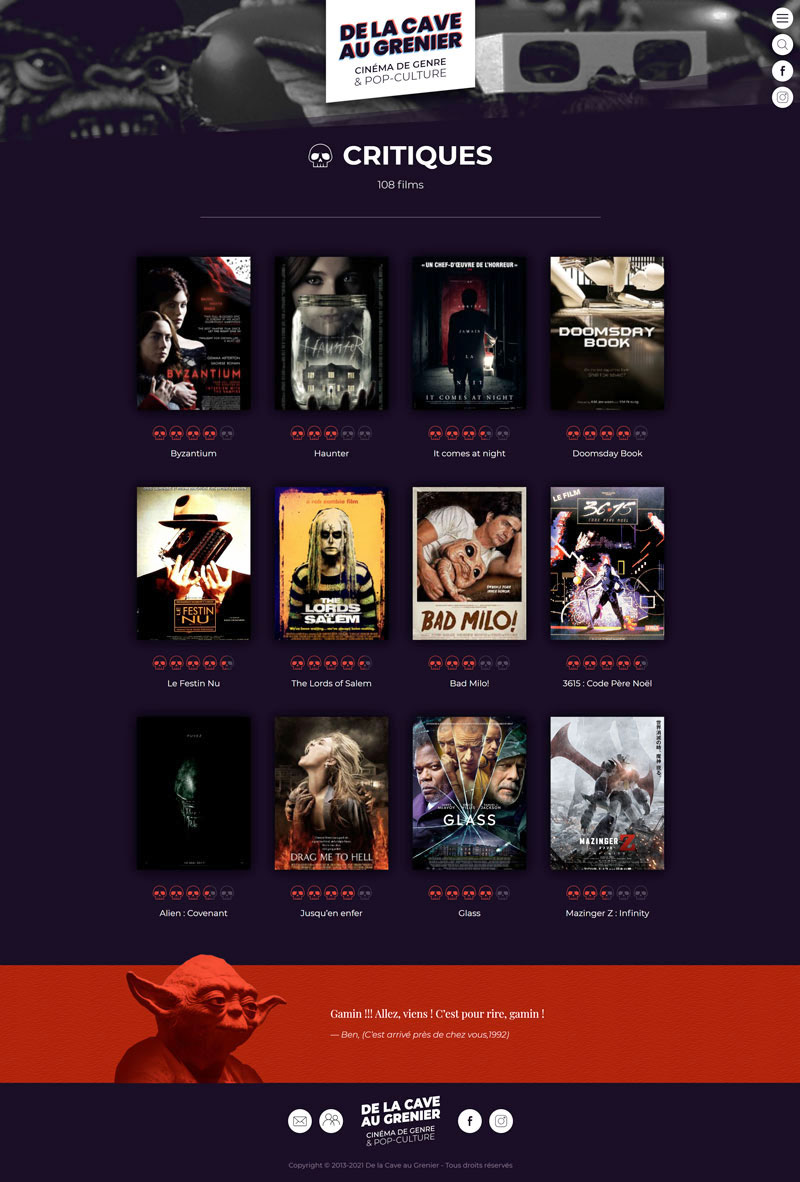 Hover animation
Review example